If you missed us at the Midwest Family Marketing Job Fair last week at the Sheraton of Madison, it's not too late! Below are great local businesses that are growing and need your help, they have openings right now. There is no perfect time to take the leap into a new career. Don't miss out on your next BIG opportunity and good luck!
DRS is currently hiring a Plant Manager, a mechanical background is a must, as well as working with others. Reliability is key, you make the product that runs the company.
DRS is also looking for truck drivers, Bobcat Drivers and general laborers.
Apply online or stop in or call 608-274-4932.
DRS
2534 S. Fish Hatchery Rd.
Madison WI 53711

Locally owned, Spherion® is a national staffing leader with a passion for connecting leading companies to top candidates. Specializing in flexible and direct hire solutions, we place talent in administrative, call center, non-clinical healthcare and professional roles across a myriad of industries.
Put Spherion's passion for staffing to work for you – Call our Madison office today at 608.274.6000!

BrightStar Care is hiring CNAs, LPNs & RNs for all shifts. Opportunities in both home care & medical staffing. Weekends available but not required. Benefits & paid time off available at 30 hours or more. If you have a compassionate heart & an expectation of clinical excellence, come join us and make your experience work for you.
Apply online at BrightStarCare.com.

ProAdSpec is dedicated to providing our clients with promotional marketing that works!! With over 25 years of experience, our mission is simple – provide our clients with marketing programs and products that bring results. Whether you need to drive more traffic to your location or get more people to use your services, we have the knowledge and experience to design a program that will bring you the results you are looking for.
To learn how promotional marketing can help your business, click here.

We could really use all levels of electricians. Guys that have 6, 8 10 years experience that could run a crew or people that have no experience if they are willing to work and willing to be trained. We are a family owned business so we really do care about our employees. We offer 401k, paid vacation, health, dental and vision insurance.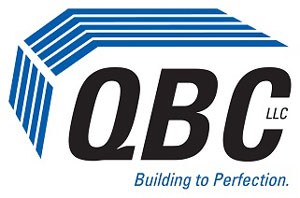 QBC is hiring for both rough framing and finish carpentry positions. QBC has established itself as the premier contractor to provide both framing and trim carpentry labor for apartment construction in Dane County. Carpenters of all experience levels are encouraged to apply. Come join our team and receive excellent benefits, including, Health and Dental Insurance, Holiday and Vacation Pay, Retirement, and on the job training. QBC LLC is an Equal Opportunity Employer.
Send your resume to questbuildingcorp@gmail.com, or call to schedule an interview. 608-849-9597.
QBC
1032 Quinn Drive
Waunakee WI 53597

NARI of Madison seeks an action oriented, articulate, organized member services coordinator to help NARI fulfill its mission by building on its solid foundation and past success. This person will be highly organized and have a solid track record of multi-tasking and outstanding customer service. This role has significant interaction with members, prospects and staff.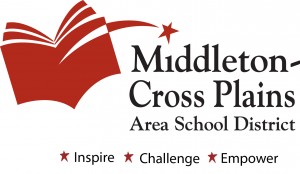 Think of yourself as a yellow submarine commander! Middleton-Cross Plains Area Schools are looking for a few good men and women to train as school bus drivers. Great part-time jobs pay $16.72 to $19.33 an hour. Commercial drivers license (we will train), maximum one moving violation in the past three years, physical, drug, alcohol testing.
Contact Jeff Fedler with questions at 608-829-2365.

The Sheraton Madison is 'the place where you belong' and we're looking for customer service oriented individuals to join our team.   To be considered for employment opportunities complete our online application at www.marcushotels.com/jobs, search Madison, WI and click on the position of interest to apply!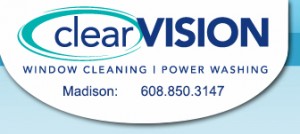 Clear Vision is a rapidly growing cleaning company looking to hire a motivated laborer who likes working on there feet! This individual will be performing window cleaning, gutter cleaning, and pressure washing for residential and commercial customers. Must be able to show up to work every day and work quickly, while still maintaining a high level of quality. Applicants must be motivated and willing to work weekends. Customer service is our number one goal in business. We are looking for an individual with a strong work ethic and excellent communication skills. Clear Vision offers competitive pay with raises for superior work.
Call 608-850-3147 to Apply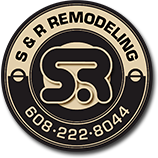 S&R Remodeling in Madison, WI is looking for a lead remodeling worker that has at least 10 years of experience. We do all types of remodeling -bathrooms, kitchens, screen porches, decks, roofs, flooring, tiling, and painting – If you can think of it, we do it!
We are extremely busy and need someone who is reliable, trustworthy, and timely. We prefer that you live in Madison or at least within 20 miles. You must have your driver's license and be able to be at work at 7 am. We have company vehicles, but depending on the day & job, you may need your own vehicle. We have all the tools you need, but personal hand tools provided by you are a plus.
Please respond to this ad by sending a resume or past job history. Please do not call and ask for an interview without sending in a resume.
1525 S. Stoughton Rd.  Madison, WI  53716